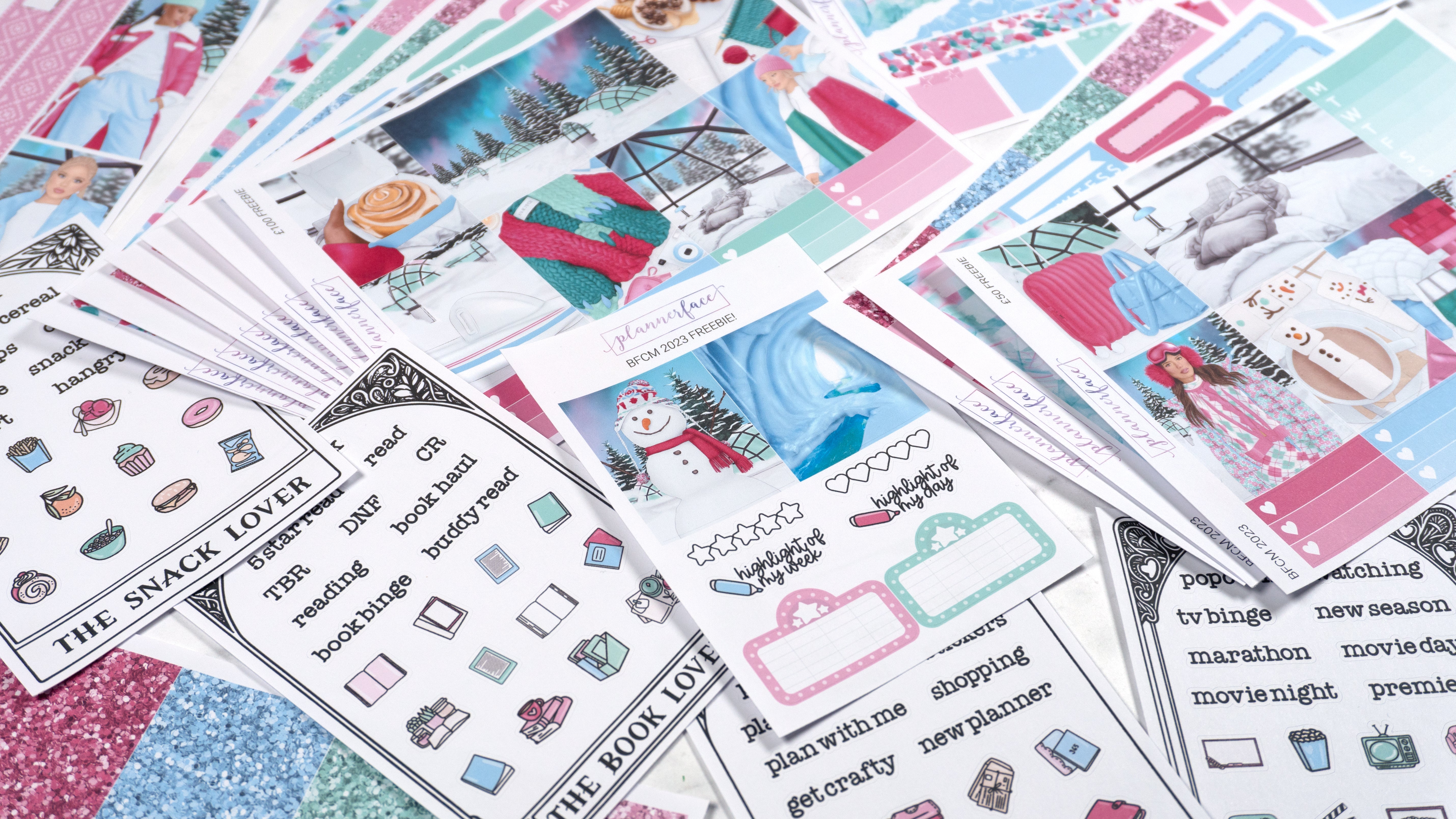 25% off from 6pm GMT 23/11/23 - 23:59pm 27/11/23!
Automatic discount applied
Goody bag for first 50 orders over £15!

At Plannerface, Black Friday is the biggest sale of the year. The sale spans 5 days and we go ALL OUT, so here's a look at what to expect across the weekend!

New releases @ 12pm GMT
BFCM exclusive custom script font (only available during sale)
Goody bag for first 50 orders above £15 (total is after discount, before shipping)
Thu/Fri daily freebie available

Sale continues
Monthly mystery subs open (no codes on mystery items)
Thu/Fri daily freebie available
Sale continues
Oops bags, grab bags & lucky dip kits live @ 12pm GMT
Mystery-only bags available
Saturday daily freebie available
Discounted mystery stationery bundles live @ 12pm GMT
These are made up from a range of Plannerface stationery items (washi tape, notepads, retired albums, post cards etc) and are available in various pricing tiers (£10-£30).
Value of contents will be at least 150% price paid (e.g. £30 bundle is £45 value)
Sunday daily freebie available
Exclusive art Cyber Monday mystery kit live @ 12am for 24 hours only
Monday daily freebie available
Sale ends at 23:59pm GMT